The Gone Jackals Final Recording - Previously Unreleased
- Now available exclusively via download!!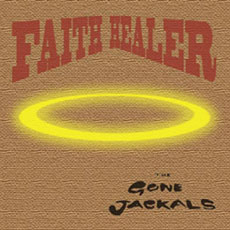 Experience The Gone Jackals at full tilt as the "Wizards of Way Out There" burn through Alex Harvey's "Faith Healer". This recently unearthed studio recording has never beeen available to the public in any form.

Originally recorded in 1999 for European release as part of an Alex Harvey Band compilation CD, "Faith Healer" is the track Keith Karloff selected to re-work, record and produce.

Howlin' K.K. lead vocals and trademark psychedelic/blues guitar, R. D. Maynard at his most fearsome, crankin' away on bass and Randy Gzebb, now with K.K.'s current band The Bonedrivers, slugging out animal time on vintage Ludwig drums.

"This one'll really get you going in the morning!" - Keith Karloff

To Download any or all full length Gone Jackals CDs by track or in their entirety click here

Available w/full color artwork at online download sites worldwide from BLUEBLACK RECORDS - San Francisco, California.

---



Home Home