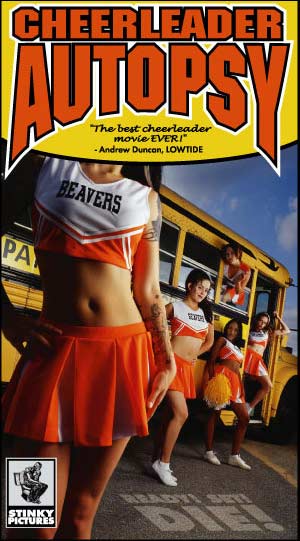 Now available on VHS! Stinky Pictures'
Super-Disgusting...Ultra-Sexy

When a freak accident strikes down a busload of nubile competition bound cheerleaders, all hopes seem lost for the Fighting Beavers of Stinkwater High...until an Alzheimer-afflicted Mortician, his opportunistic college-dropout nephew and a simpering Night Janitor discover that one of the girls is still alive despite her indescribably gruesome disfigurements. The three men soon find themselves pitted against each other in a winner takes all face off for control of the last of the Beavers and the recipe for an astonishingly potent healing elixir.

Featuring music from America's favorite biker band, the Gone Jackals!


This Motion Picture contains Nudity, Adult Language, and GORE, GORE, GORE!